Hack of Software Provider Accellion Sets Off Global Ripple Effects
In December 2020, a malicious cyber attack was launched on Accellion, a software provider offering services like secure file sharing, providing malicious actors with access to the sensitive data of many major corporations worldwide. The attack set off a wave of global ripple effects across multiple industries, exposing the need for better data security practices.

In the following sections, we will explore the overview of the attack and its implications.
What is Accellion?
Accellion provides secure content solutions that allow organisations to securely send and receive large files. It provides secure communication, messaging and file transfer services to leading corporations, government agencies, educational institutions and other entities worldwide. The company was founded in 1999 and became part of the NetApp family in 2014.
Accellion's solutions enable clients to securely share large data securely internally and externally. It is the first solution for companies who need to share sensitive data with individuals or organisations outside their firewall—but don't want to compromise security. The solutions are designed for ease of use, high performance, scalability and strong protection so companies can securely collaborate using fewer IT resources. Additionally, Accellion's solutions provide advanced features such as digital rights management (DRM) and encryption key management so that customers can control how their data is accessed and shared by third parties.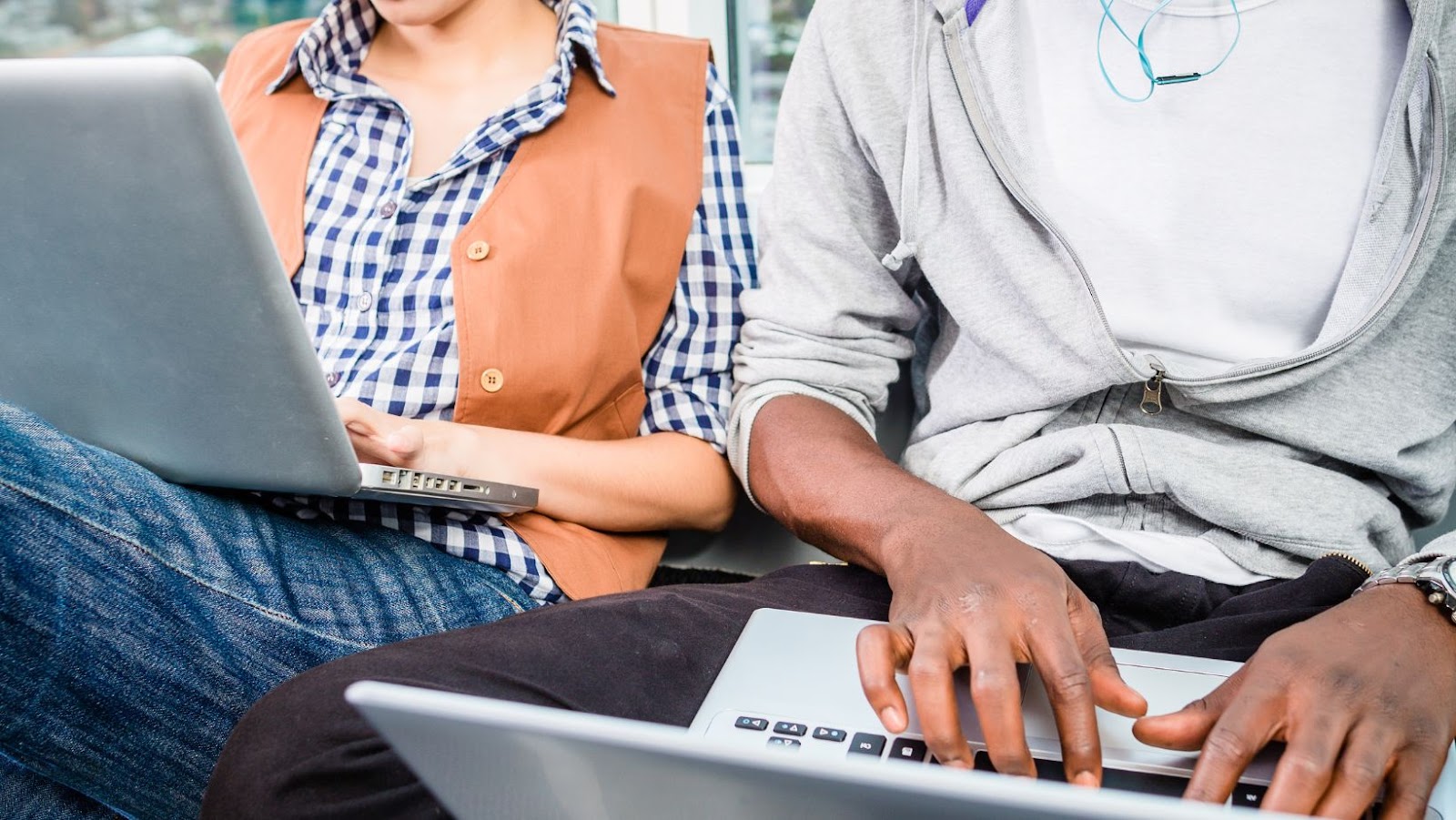 In 2021 Accellion was targeted by a long-running cyberattack which resulted in attackers obtaining access to various organisations' private information such as email correspondence laden with sensitive details about pending deals with suppliers or clients. This attack has become known as the "Accellion Hack" due to its use of an exploit that exploits flaws in an outdated version of Accellion's file transfer technology that many major corporations worldwide use.
What happened in the Accellion hack?
In December 2020, private data of major corporations and government agencies became exposed to a hacker utilising the Accellion file-sharing software. Accellion is a secure, cloud-based content management system used by large organisations to provide access to protected information. This hack compromised the confidential data of numerous large corporations and government clients.
The breach initially affected several companies in the United States, including Kroger, Merck, Siemens and the National Finance Center (NFC). It later spread to include organisations in Australia, Singapore, Japan and other nations. Affected entities included government agencies such as OPM in Singapore, which experienced a breach that exposed the personal information of 800,000 individuals.
The hackers could gain access through a zero-day vulnerability in Accellion's File Transfer Appliance (FTA) software that many organisations used. This vulnerability enabled them to remotely exploit systems running FTA software versions 9 through 24 and inject malicious code into FTA instance webpages. They then edited these pages with their own malicious HTML/JS payloads that allowed them greater access into the file transfer system's databases and infrastructure components – allowing them to steal sensitive corporate data via FTP requests or malicious redirection links sent by email.
The hacker responsible for this attack has been identified as FIN11 — an active cybercriminal syndicate composed of members from various countries around the world who primarily target high-value firms for financial gain. Since 2019, FIN11 has been found targeting multiple industries including automotive companies as well as multiple banks attempting through ransomware attacks.
Some evidence pointed toward Chinese hackers using an exploit from December 26th 2020 targeting FTP filenames with names such as "instruction" or "password". Additionally, malicious JavaScript code was injected into Accellion web pages and databases — allowing attackers complete control over data stored on those systems and exfiltration.
Impact of the Accellion Hack
The recent hack of software provider Accellion has impacted many major corporations and organisations worldwide. It is estimated that up to 100 companies may have fallen victim to the attack, with data including emails, financial information, and confidential documents being leaked. The hack has caused a ripple effect of concern and dread worldwide, with companies now even more aware of the importance of digital security.
This article will explore the full implications of the Accellion hack and how it has impacted the corporate world.
Who was affected by the hack?
The data breach of Accellion's File Transfer Appliance (FTA) service has seen many huge organisations suffer its consequences. Companies such as the Australian Securities and Investments Commission, the Reserve Bank of New Zealand, Cox Enterprises, and the University of Colorado faced being victims to this hack.
Apart from huge organisations, 79 SME-sized companies have also been affected. The breach email revealed that companies connected to Sensible 4, a Finnish self-driving car firm which used the FTA service were also targeted. Most impacted customers have origins in US, Australia and Japan including government entities, application providers and commercial businesses.
Medical Consultants' Network (MCN), a recruiting firm based in India was another target whose data was exposed due to this FTA hacker attack leading them to resort to security incident response management services for assistance with restoration steps for their IT infrastructure as well as recovery of compromised files.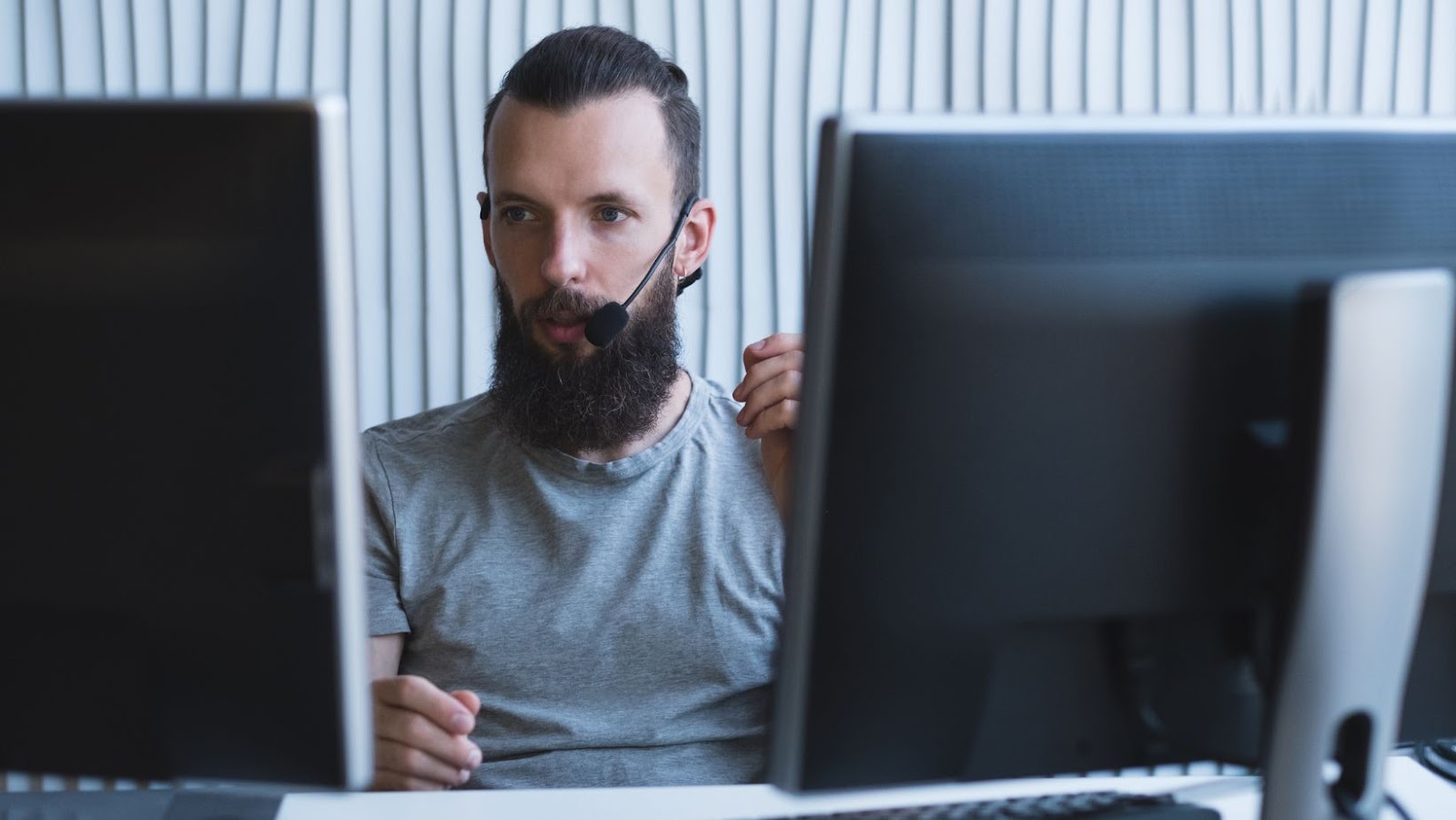 This particular attack exposed substantial personal information thereby proving detrimental not only in terms of financial costs but also causing immense reputational damage to organisations involved if they fail to take quick measures after the occurrence. Hence it is essential that a comprehensive post-hack analysis is conducted promptly and risk mitigation controls are implemented into any such systems using cloud services or other third-party applications moving forward.
What data was exposed?
In early 2021, a massive cyber-security breach occurred involving the file-sharing platform Accellion FTA. This incident targeted hundreds of major corporations and government agencies, potentially exposing sensitive data to hackers.
Analysis of the hack highlights how attackers successfully exploited vulnerabilities in the system and gained access to files containing confidential information. According to experts, this type of data exposure has been made possible because some organisations failed to keep their software systems up-to-date, leaving them open to attack.
The most impacted files pertain to bank account numbers, medical records, social security numbers and other personally identifiable information (PII). Compromising documents such as contracts or financial statements are also known targets for these attacks. Hackers may have also taken advantage of some companies' less secure email protocols by accessing stored emails containing sensitive material.
Though it can be difficult for organisations affected by this type of breach to determine the exact scope of the data that was stolen or misused, quick action is key to limit potential damage from mysterious sources exploiting company secrets or confidential customer details. Moreover, impacted parties should strive to notify relevant stakeholders whenever possible to maintain public trust and transparency about protecting their data.
How did the hackers gain access?
On December 23, 2020, the cloud-based data solutions provider Accellion announced it had been the target of a cyber attack. According to sources, hackers were able to gain access to sensitive information belonging to some of Accellion's customers.
The attack reportedly exploited Accellon's file transfer business system FTA (File Transfer Appliance). It is believed that the hackers were able to gain unauthorised access through a zero-day vulnerability that gave them access to confidential files stored on the system.
Since then, it is estimated that up to 200 companies – including major brand names such as Allianz, Pfizer and Kroger – have exposed their sensitive information due to the data breach. How this breach occurred exactly is still unknown but further investigations are being carried out by U.S. law enforcement agencies and private security firms into how the exploit was used and who was behind it.
Once the hackers gained access they employed ransomware tactics on their targets by encrypting data and demanding payment in cryptocurrency for its decryption or deletion within 24 hours. This has left many organisations out of pocket and grappling with reputational damage as confidential customer data is now in criminal hands. Security researchers have also warned that this same type of attack could be used against other sectors that use FTA technology or other vulnerable software systems, leaving them at risk of further exploits unless protective measures are taken quickly and effectively.
Aftermath of the Accellion Hack
The hack of software provider Accellion has caused global ripples of concern as some of the world's largest corporations had their sensitive data compromised. The full ramifications of the hack are yet to be determined, but it has become clear that major corporations have exposed their confidential data due to the breach.
In this article we will discuss the aftermath of the Accellion hack and what can be done to mitigate its effects:
What actions have been taken to mitigate the damage?
After discovering the breach of a third-party file-sharing service provider, Accellion, major organisations globally were found to be affected. Immediately, Accellion issued an emergency patch to plug the security issue. Since then, security teams and incident responders have been working diligently 24/7 to investigate the extent of the breach and assist affected customers.
To limit the security risks and ensure customers are securely protected against future threats, organisations have implemented advanced measures such as:
Perimeter defence scan;
Real-time threat analysis;
Email security configuration updates;
Two-factor authentication deployment on web applications;
Multi-factor authentication deployment for APIs and services;
Encryption set up for all network data communications;
Endpoint security solutions applied with latest anti-virus protection;
Firewall parameter settings tightened for secure access control networks.
Third party risk management has also been improved with increased check frequency on enterprises' vendors and tighter contractual obligations when it comes to onboarding vendors who can access or have access to their production environment. There has also been an increase in vendor due diligence testing infrastructure related software and vulnerability management testing. Additionally, enhanced logging capabilities are being implemented for organisations to assess any suspicious activity or possible breaches before it happens.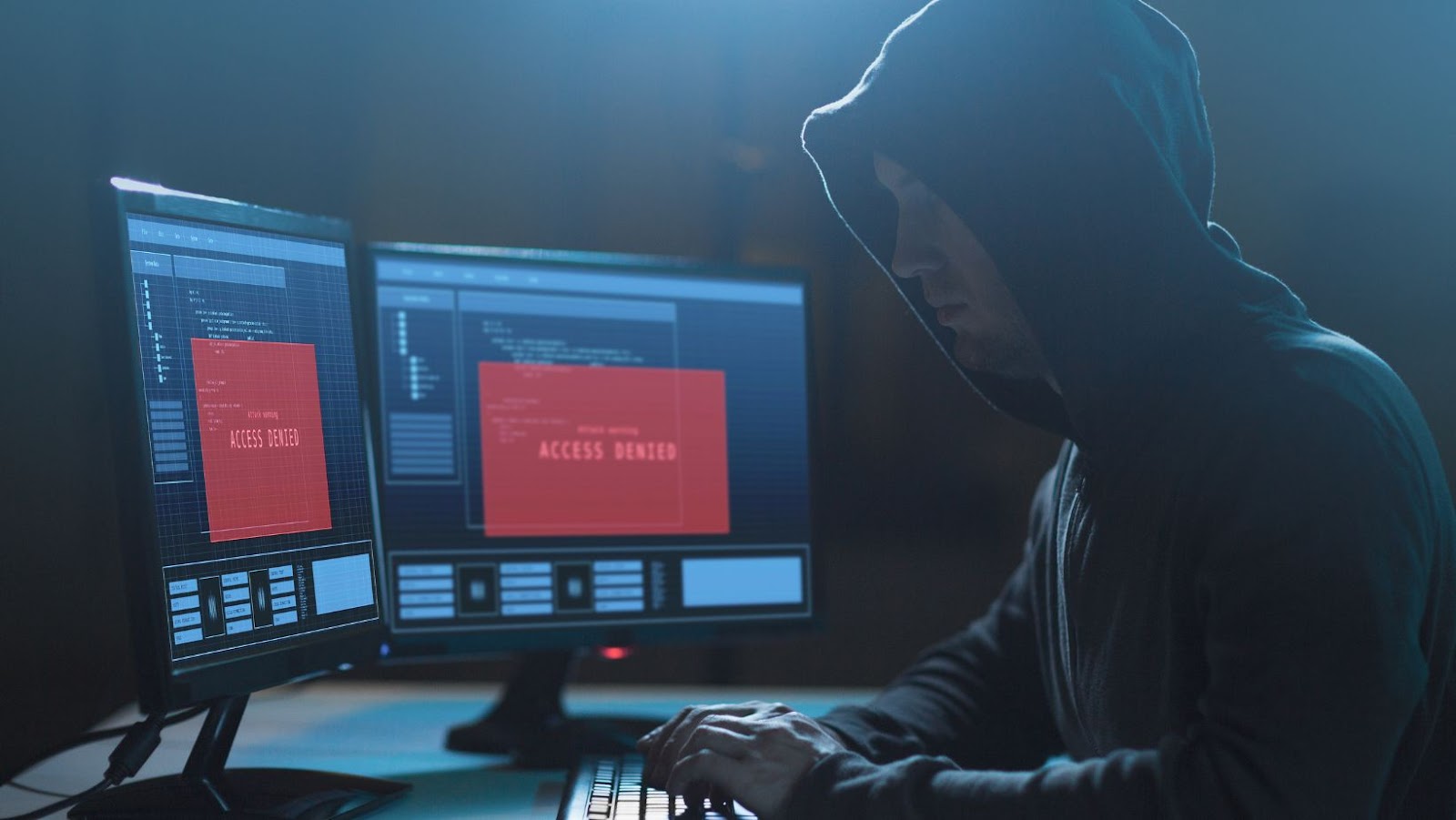 To proactively detect malicious behaviour and potential threats more quickly in today's ever changing cyber threat landscape compared with traditional manual approaches many companies are investing heavily into machine learning algorithms that can detect anomalies faster and more accurately even if they are hidden deep in terabytes of logs events they monitor using sophisticated Behavioral Analytics software solutions, thus turning 'threat hunting into proactive alerting'.
What security measures should be taken in the future?
The Accellion hack occurred in December of 2020 and is believed to have led to the unauthorised access of over a hundred companies' sensitive files. It affected several major businesses including Kroger, Royal Gold, Old Second Bank, Hawaiian Electric, USC and more. Additionally, the hackers could gain access to customer data such as credit card numbers, Social Security numbers, usernames and passwords.
The security breach highlights the need for companies to take stronger precautions when protecting customer information and data. Additional security measures should be taken to ensure that customers' private information is safe from hackers. Some measures include:
Encryption: Businesses should use strong encryption that meets industry standards when storing private customer data. This should be done with an end-to-end system that encrypts each file before accessing it and only decrypts on arrival at its destination. Additionally, all encryption keys associated with sensitive data should be managed securely.
Multi Factor Authentication: Companies should use multi factor authentication (MFA) for all user accounts that have sensitive data or systems access. This authentication requires two or more identification methods for a user to gain access, including something you know (like a password) and something you have (such as an app or physical key).
Regular Audits: Regular periodic audits should be conducted, including tests like vulnerability scans, penetration testing and code reviews, so any potential security issues can be identified quickly before they become major problems.
By taking these steps now companies can help ensure the security of their customers' private data in the future.
tags = hack of software provider, renewed security experts' fears of attacks on suppliers, inadequate software patches, jones zealand 1m wauberti wall streetjournal, accellion jones new wauberti wall streetjournal, accellion jones day 1m wauberti streetjournal, jones day new zealand wauberti streetjournal, accellion jones day zealand wauberti streetjournal, jones day zealand wauberti wall streetjournal, accellion new 1m wauberti streetjournal, accellion day new zealand wauberti streetjournal, day zealand 1m wauberti wall streetjournal, accellion jones day wauberti streetjournal, accellion jones day wauberti wall streetjournal, new zealand 1m wauberti wall streetjournal, jones new zealand 1m wauberti streetjournal, jones day zealand wauberti streetjournal