Experts in the gaming industry note that there has been a penetration of gambling entertainment elements into traditional computer games that are not related to the opportunity to earn money in recent years. As a result, the previously obvious line between gaming and gambling is beginning to blur. 

In many games, mechanics such as opening loot boxes and skin gambling are beginning to appear, which makes them related to gambling entertainment. A recent survey in the United States showed that almost 40% of children whose age is in the range of 11-16 years old have experienced gambling on the Internet.
Of this number, about a quarter of respondents admitted that they made bets on sports events or spent money on gaming slots. How do minors get access to these types of entertainment? Most of them use debit or credit cards of adult family members – parents or older brothers and sisters. At the same time, they often do not even tell them what exactly the money was spent on.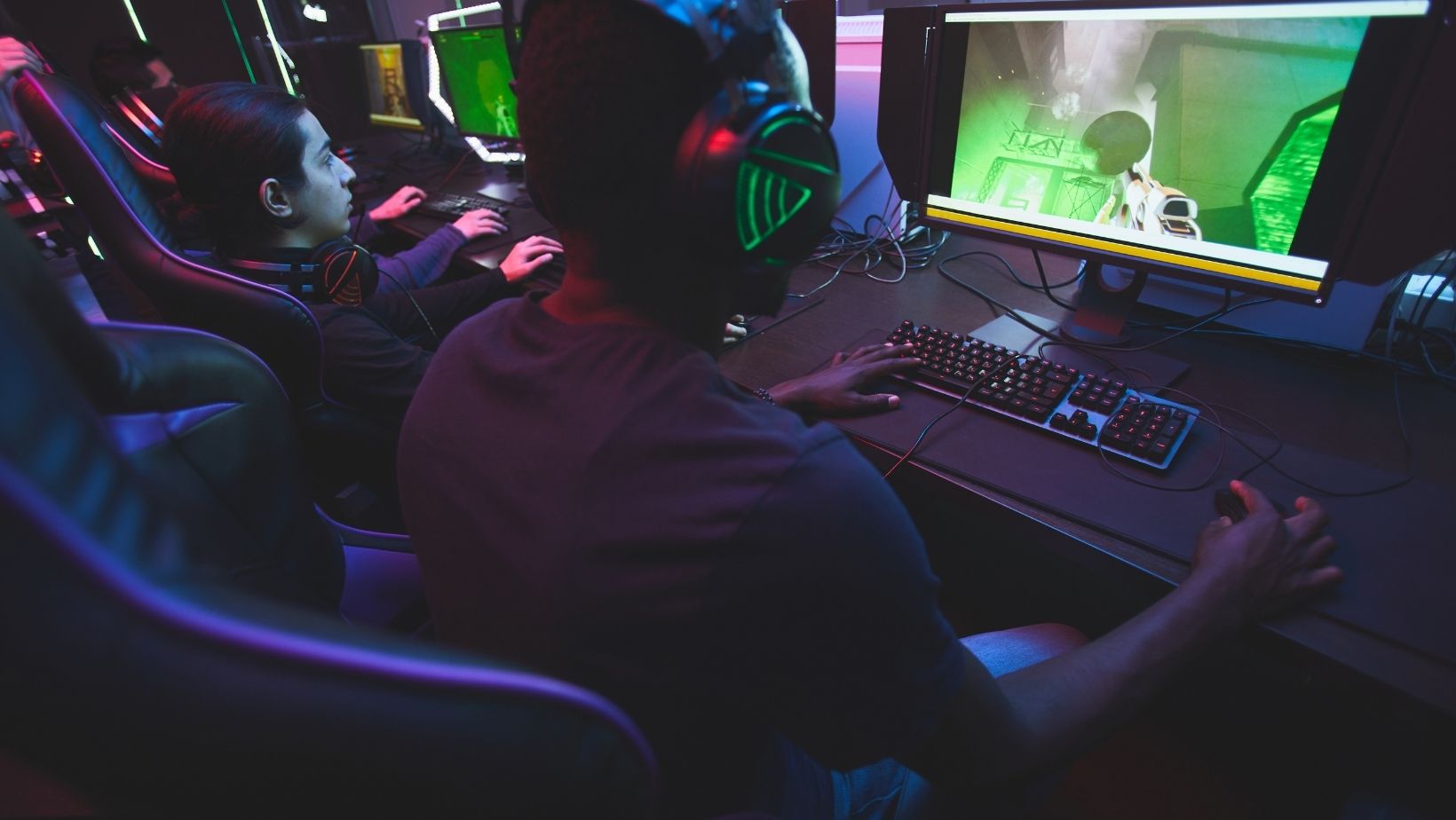 Key Differences
The key difference between gambling and gaming is the ability to earn money. No matter how much a player opens loot boxes, he will never get a real amount of money in them, only digital goods useful for the game. 
However, It has been proven that there is a relationship between such video games and gambling. Those children who play games with loot boxes and other similar game mechanics are more likely to start trying online casinos in the future. One such example is Wheel of Fortune, which you can try out at 20Bet casino and enjoy yourself.
In terms of gameplay, gambling mechanics are not needed for video games. They are not a key element of gameplay. However, with its help, developers increase their income. They use the desire of players to quickly obtain valuable items.
The leaders of the gaming industry employ professional psychologists who know perfectly well how best to get a client hooked on regular gaming purchases. Sometimes this player needs to be made to suffer. For example, you can make a level that you can't pass in any way, but it seems that it's missing just a little, and after another failure, offer the player a loot box with items that are useful for this particular level.
Many experts believe that such game mechanics have a bad effect on the younger generation. You can just give players the opportunity to earn valuable items and not get them randomly for money. And although in such video games, the player gets no money but digital things, they are of great value to him, and therefore they are perceived as a valuable reward. As a result, gambling addiction is formed, although the initial description of the game may not mention its gambling nature.
A number of experts even believe that the law should prohibit the use of loot boxes in any applications, with the exception of those that belong to the "18+" category. Interestingly, loot boxes are not so popular among adults. Psychologists believe that adults are more interested in earning valuable items for themselves rather than accidentally getting them.