GameStop has been the focus of a congressional hearing led by Congressman Sean Casten, who grilled the CEO of Robinhood, Vlad Tenev, to understand how the events precipitated the extreme volatility in stock prices came to pass. This hearing was prompted by Robinhood's alleged role in enabling – and profiting from – GameStop's stock price fluctuations. In particular, Congressman Casten has been seeking answers about how traders using Robinhood's platform can place trades and what rules or protections exist for users when trading volatile stocks like GameStop.

At the heart of this matter is whether or not Robinhood had acted responsibly in protecting their users' investments while also making money off them. On one hand, investors and traders started buying up massive shares in companies like GameStop which drove up their share prices dramatically; at the same time, some accuse Robinhood of failing to act appropriately by executing trades without traditional safeguards.
In essence, Congressman Casten is looking for clarity on how these decisions were made and whether there was any blame on either side related to these practices when protecting their users from potential risks related to investing in volatile stocks.
Overview of the GameStop Situation
The scandal surrounding GameStop, and its stock prices, has raised some questions from the public, concerning how their business model profits off of its users and not protects them. This situation came to a head in February 2021 when the US House Financial Services Committee held a hearing to question Robinhood CEO, Vlad Tenev, on the matter, with Casten grilling him for answers.
In this article, we will explore the details of the hearing and the wider issues it brings to light.
The Role of Robinhood
Robinhood, founded in 2013 by Stanford graduates Vlad Tenev and Baiju Bhatt, has become an integral part of the investing world. The app has democratized trading with its free fees and simple interface. In addition, Robinhood introduced options trading to retail traders in Dec 2019, allowing users to buy and sell derivatives on their platform.
In late 2020, Robinhood was thrust into the spotlight due to the GameStop short squeeze. A group of users on Reddit known as 'WallStreetBets' organized a GameStop stock and options purchase, leading to a dramatic increase in share price that drove numerous hedge funds to suffer huge losses from their short positions.
The exposure brought attention to Robinhood's role in this situation given its unique capabilities that allow users to leverage the power of collective action with its commission-free stock purchasing platform – offering no-cost transactions for those wanting to jump into the fray of the GameStop rollercoaster ride. By January 28th 2021 over 20 million accounts had been opened on Robinhood trading various stocks including GameStop at one point or another during this period – many of these new customers drawn by elevated trading-marketplace cachet that was cultivated through WallStreetBets public campaign efforts on Reddit which created great investment opportunities for those in the know but raised concerns from policymakers regarding market manipulation.
Congress subsequently held a hearing with Tenev during which he was forced answer questions about his company's practices across a wide range of topics including potential conflicts of interest entailed by their usage as order flow suppliers for large hedge fund firms after it was revealed such parties were receiving compensation for routing user orders through them as volume jumped very high in mid 2021. While some answers were provided regarding how customers might benefit from certain order routing policies going forward concerns remained around how profit is made off users not protecting them – suggesting regulators have further dialogue needs across both capital markets & fintech sectors around many aspects of digital finance related business operations accordingly.
The Role of Reddit
The role of Reddit in the recent GameStop stock market drama is a key component in what made this story go viral. Posts from the subreddit r/wallstreetbets spurred enthusiasm for buying up stocks of a once-struggling company, resulting in a snowball-effect that saw prices of GameStop shares surge to unprecedented heights. This put regular investors at an advantage compared to institutional ones who had sold off those stocks expecting further decline in share prices, and created an environment where smaller players could make huge returns.
Unlike most stock market strategies which tend to use long-term investments with an expectation that prices will rise over time, the strategy behind GameStop was based on attracting and leveraging large groups of people buying into a stock's momentum within a short period. This is known as 'short squeezing' and allowed small investors to reap huge profits while bigger players suffered significant losses.
With Reddit posts driving public enthusiasm for buying up the shares – ostensibly relying on information shared by stockbrokers – it has since been questioned whether or not rules were broken by retail traders for sharing potential information about firms on social media platforms, as insider trading continues to be veiled by legal uncertainty on what constitutes knowledge of misused information.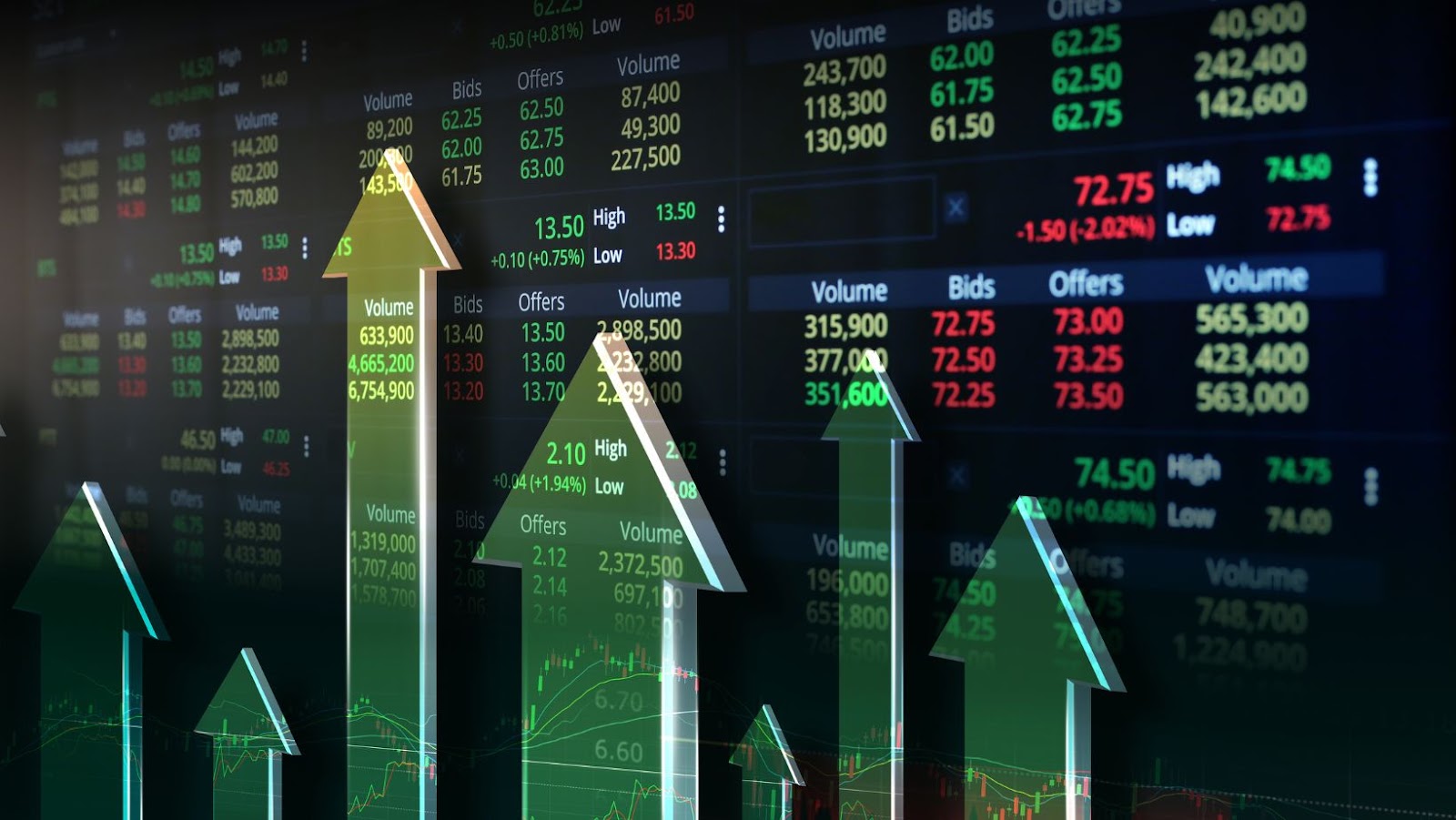 Casten Grills Robinhood CEO, Vlad Tenev, in Financial Services Committee Hearing on GameStop, Seeking Answers on How Their Business Profits off Its Users -Not Protects Them
At the recent Financial Services Committee hearing, Congressman Casten questioned Robinhood CEO, Vlad Tenev, on the business practices of the Robinhood trading app and its effect on the GameStop stock surge.
Casten's questions sought answers on how Robinhood profits off its users, instead of protecting them. This hearing with the Robinhood CEO was an opportunity to gain insight on what happened with the GameStop stock surge.
The Questions Asked
On February 18, 2021, U.S. Representative Sean Casten (D-Illinois) grilled Robinhood CEO Vlad Tenev about the company's role in the GameStop stock market drama. Casten asked him questions, providing insight into how Robinhood had profited from the GameStop trading pattern, rather than protecting its users' interests.
During the hearing, Casten asked Tenev about Robinhood's business model, its system for execution orders and why it had sold off $3 billion worth of stocks. He also questioned why the company had allowed its users to buy such large amounts of stock while restricting sales of those stocks so they could not be sold back out – leaving some customers with nearly empty accounts overnight. In addition to this topic, Casten expressed concerns with potential market manipulation done by hedge funds that heavily favored options and direct sales without Robinhood's knowledge or permission; he also targeted credit agreements throughout his questioning.
Finally, Casten asked whether customers would ever be compensated for assets that were traded without their authorization or knowledge and what measures were being taken to protect them from similar occurrences happening in the future. He was looking for clarity on how Robinhood's actions may have cost innocent people investment dollars and what plans were in place to ensure the same thing didn't happen again in the near-future.
The Answers Given
During a February 18 financial services committee hearing, Rep. Sean Casten (D-Illinois) questioned Robinhood CEO Vlad Tenev about handling the GameStop situation and using customers' money for their profits. Tenev, who was testifying with several other CEOs including Reddit's Steve Huffman, addressed each of Casten's questions with thoughtful responses.
When asked if Robinhood profited off customers during the GameStop event, Tenev responded that the firm did not engage in any activities that would create a conflict of interest between them and their customers. He added that they place great importance on safeguarding customer funds and have extensively studied the scenario to ensure they protect customer interests while providing market liquidity.
Casten pressed further regarding whether or not Robinhood had received deposits or other compensation from Wall Street firms in exchange for selling shares or access to its order books, to which Tenev responded "no" and assured Congress members that he was not aware of any such practice taking place. Additionally, he acknowledged that much work needs to be done within the industry to improve processes and protect retail investors from potential abuse by bad actors.
Ultimately, Casten sought to determine whether Robinhood was using its customers' money for its gains during this situation instead of protecting them; overall, it appears his questions were answered with reassurances from Tenev that there were no such activities taking place at this time.
Analysis of the Hearing
Last week marked a historic day in the financial world as Casten grilled the Robinhood CEO, Vlad Tenev, in the Financial Services Committee Hearing on GameStop. The hearing sought answers from Robinhood on how the company profits off its users and how it can protect them better in the future. The hearing revealed some crucial insights about the company and how it conducts its business.
Let's take a look at what happened during the hearing.
The Impact of the Hearing
At February 18th's much-anticipated hearing with the US House Financial Services Committee, summoned Redditors, hedge fund managers and Wall Street executives were asked to provide further clarity on the situation around GameSop's rise in price and YouTube influencers gaining a large amount of profits from it. One of the most notable moments came when Representative Sean Casten of Illinois launched into a heated grill session with Robinhood CEO Vlad Tenev.
The hearing aimed to gain insights into how Robinhood profited off its user base when it restricted GamesStop stock trading, what caused the fluctuation in stock prices during this saga and who these individuals were in power making these decisions.
Tenev began his statement by saying that Robinhood's goal is to "democratize finance for all," however Casten questioned this by stating "It's pretty clear that democratizing finance does not mean compensating ordinary investors for losses suffered due to market manipulation by institutional investors… We know now that Robinhood did much more than just deny people trades: They took people's money and gambled it away in a options trading spree that cost its customers almost half a billion dollars—dollars taken from users' accounts without their knowledge or consent."
This hearing has sparked moral discourse about ethics, transparency and accountability within investment companies such as Robinhood. The companies have been widely criticized for routinely denying common investor access while acting as greedy manipulators- an issue highlighted at this hearing. It seems leaders are intent on pursuing answers to these issues which potentially could lead to changes in regulations enforced within Wall Street and pave way for fairer environments where retail investors feel comfortable investing their money.
The Future of Robinhood
On February 18th 2021, the American FinTech company Robinhood faced increased regulatory scrutiny over their refusal to allow users to purchase shares of GameStop towards the end of the week before the hearing. Casten, a U.S. House Financial Services Committee member, focused on Robinhood's selective suspension of purchase orders for its users but not for hedge funds or other investors for GameStop stock during an attempted "short squeeze". He asked CEO Vlad Tenev what should be done to ensure that retail traders on Robinhood have protection in similar situations and if they should be allowed to buy those companies that have witnessed a surge in popularity amid tides of volatility?
For Robinhood, CEO Vlad Tenev stated they plan to constantly evaluate their risk management systems and integrate customer feedback while implementing measures like uninsured deposits and "distance-based" stops on trading positions to mitigate risk without limiting access. He also mentioned that adding new features must consider capital requirements, regulatory compassions and overall customer experience. He further outlined steps already taken by Robinhood since January 28th 2021 when these volatile trading activities had occurred, including properly disclosing fees associated with order types and changes designed to improve customer experience regarding options product offerings were implemented.
As a result of this hearing which sought answers from Robinhood on how their business profits off its users, not protects them, we understand that there will be measures taking place as well as continuous feedback being sought out from customers in order formulate a better user experience which is safe and secure. Moreover potential regulators could also be introducing policies more favorable towards protecting smaller retail investors in similar situations regarding the trading of stocks within this market environment which can affect all parties involved.
Conclusion
The Financial Services Committee hearing on GameStop was chaired by Rep. Sean Casten (D-IL) who questioned Robinhood CEO, Vlad Tenev, to better understand how Robinhood's business functions and how it can protect the best interests of its users.
Tenev testified that Robinhood had not engaged in improper activity and that customer protection is paramount to their business. He also committed to improving customer communication to respond more effectively to market volatility or crashes.
As a result of the hearing and other investigations, the US Securities and Exchange Commission has officially launched an investigation into individual financial firms and trading apps concerning their activities during GameStop stock market chaos. The investigation is underway and more information is expected soon. Through this probe, changes may be implemented within these platforms designed to benefit rather than take advantage of its users.