The sheer number of incredibly entertaining mobile games has blown eager players' minds. Today, it is easy to play games on your mobile devices from anywhere in the world. All you need is a stable Internet connection, and you are good to go. Online games have become saviours during pandemic-induced lockdowns. People were hopelessly sitting at their homes, not knowing when they could ever step outside again and lead everyday lives. Furthermore, mobile games can save people from boring small talks, parties, and standing in long lines. 

While various card games are available online like Solitaire game, Freecell, Poker, etc, one game that players of varied skills and experience highly enjoy is Call Break. It is a thrilling card gamekeeping players occupied for hours. Four or more people typically enjoy the game, but you can engage in a one-on-one battle with a real-life online player in the online world. 
The Call Break card game is played with a deck of fifty-two cards, and thirteen cards are distributed among four players. The game's rules are not difficult to understand, and if you have played this card game with your friends, the online rules of the game are pretty similar. Here's how the Call Break game is played online. 
Shuffle the cards properly, and distribute them among the participants. The cards are distributed in a counterclockwise direction. 

After the cards have been distributed, players need to study their hands and declare their call carefully. The calls refer to the numbers that represent tricks undertaken by the participants to win the game. The calls must be within the numbers one and eight. 

In all of the tricks, the players must throw cards of the same colour as the first thrower. Furthermore, the card thrown must be higher in number than the card winning presently. Players can throw a trump card if a similar colour card isn't present.

In the game, the cards are high to low, and they go like A, K, Q, and so on. 
Here Are A Few Proven Ways To Earn Cash Rewards While Playing Call Break
Now that you understand how to play Call Break, turn your attention to finding out the tips and strategies that will help you win real cash when you participate in tournaments. Typically, tournaments are not a one-on-one affair, but you will be competing with multiple online players at once. The player who scores the highest wins. Therefore, it is crucial to sharpen your skills to beat everyone else and dominate the scoreboard. If you're ready, take a look below. 
Play several practice games to familiarize yourself with the game's rules
Newbies and experienced players can brush up on the game's rules and understand the twists in the game's online version by playing sufficient practice games. One of the proven ways to win money participating in tournaments is to play as many free practice games as possible. These games will sharpen your skills and teach you to remain calm when things aren't going your way. It will even help you implement the strategies mentioned below and test their efficacy, so you are ready for cash battles. 
Be smart when it comes to using trump
A spade or a spade suit is a predefined trump in the game. Thanks to the trump card, players can score higher than their opponents or win their bid. Therefore, players must use the trump card when it is necessary. 
In the Call Break game, players are not allowed to play the trump card unless they don't hold the suit played by the first thrower. So, ensure to play the card wisely because this is one trick that is already yours if you play it right. 
Don't stop yourself from taking calculated risks
Before you start bidding, it is crucial to look at the cards in your hand. According to those cards, you need to determine how many tricks you can make. There's always a winner when players on their turns discard a card. 
The winner is typically the one who uses the highest card in the suit or a trump card. Therefore, you must properly determine the number of tricks you can score to win the game. 
Furthermore, you must not just consider a Jack or a Queen when bidding. While these cards are the high cards, they won't always make you win the game.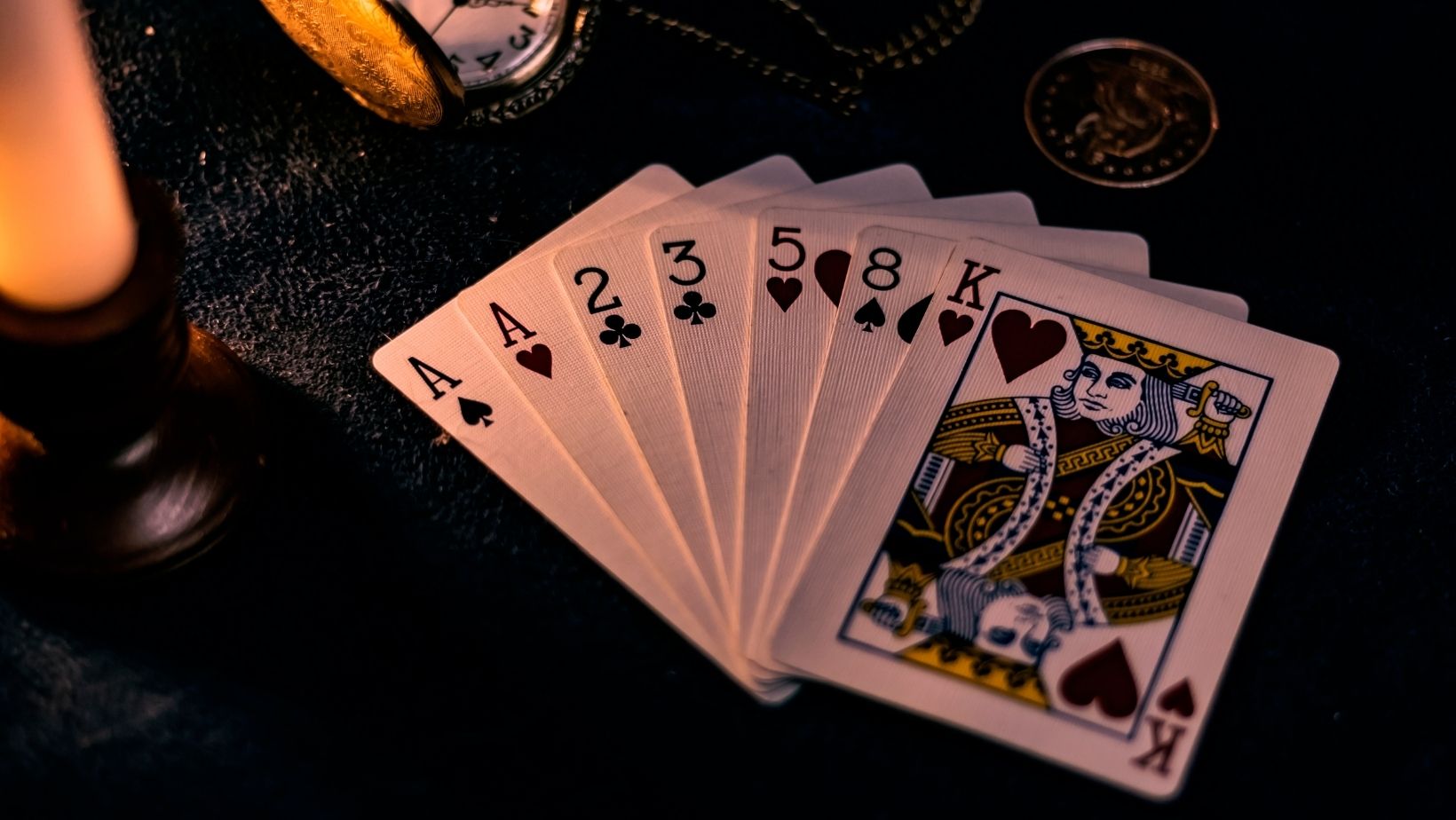 Observe your opponent and play distraction-free
It would be best to learn how to observe and predict your opponents. For instance, you have to follow the cards played by your opponent to understand their hand. A player might start with a heart suit, and the other player plays the trump card. It means the player doesn't have cards belonging to the heart suit. So, you can accordingly strategize your game to win.
To observe your opponents properly, ensure to turn off all the notifications in your phone that might cause you a distraction. For example, it is important to play distraction-free while fully concentrating on the game at hand when playing to win money. 
 Summing Up
So, these are a few ways you can earn money playing the Call Break game. First, you need to build your confidence and participate in tournaments. The practice games are perfect for sharpening your skills. Now all you need to do is download the game and start practising. Best of luck!