Xfinity by Comcast and Spectrum by Charter Communications are truly the two major titans in the world of high speeds internet. They are some of the largest internet service providers in the US, and with good reason too. Xfinity and Spectrum both have an impressive reach, touching the lives of millions of US citizens across the nation. While the model these service providers offer is pretty similar – internet, TV, and home phone, they are quite different in the way they operate. Most markets of the US are set so that you will have access to one of these providers in most of the regions. Even so, there are certain places where you get services from both of these providers, which raises the imperative question. Which between Xfinity and Spectrum is the best of the two? And how exactly do we come to that realization?

In this article, we talk about everything that there is to know about both Xfinity and Spectrum and how they compare. We hope that this post will be enlightening for you and help you make smart choices to kick-start your 2022!
Xfinity vs. Spectrum: Service Type
Xfinity and Spectrum both offer cable internet in the broadest of senses. Since both of these service providers are known for their high-speed internet connection, they need a strong service type. Xfinity Internet is mainly a hybrid of coaxial and fiber which allows for high Xfinity internet speeds. Xfinity also offers fiber-only plans, but for now, they have a somewhat limited reach for residential areas.
Spectrum Internet service is cable broadband and follows a similar delivery to Xfinity. There is a fiber-coax hybrid that can supply high-speed internet without only relying on fiber-optic technology. Spectrum has great services and is available to quite a lot of people due to its wide service area.
Xfinity vs. Spectrum: Availability and Coverage
Xfinity and Spectrum are available to more than 110 million people across the US. Households in all sorts of regions, especially the Northeast, South, and Midwest markets, show a great saturation of these providers. Spectrum is also available in large part of Hawaii, so that is something to remember. There is also a part of the Western and Southwestern regions that get services from Xfinity and even Spectrum to a certain extent.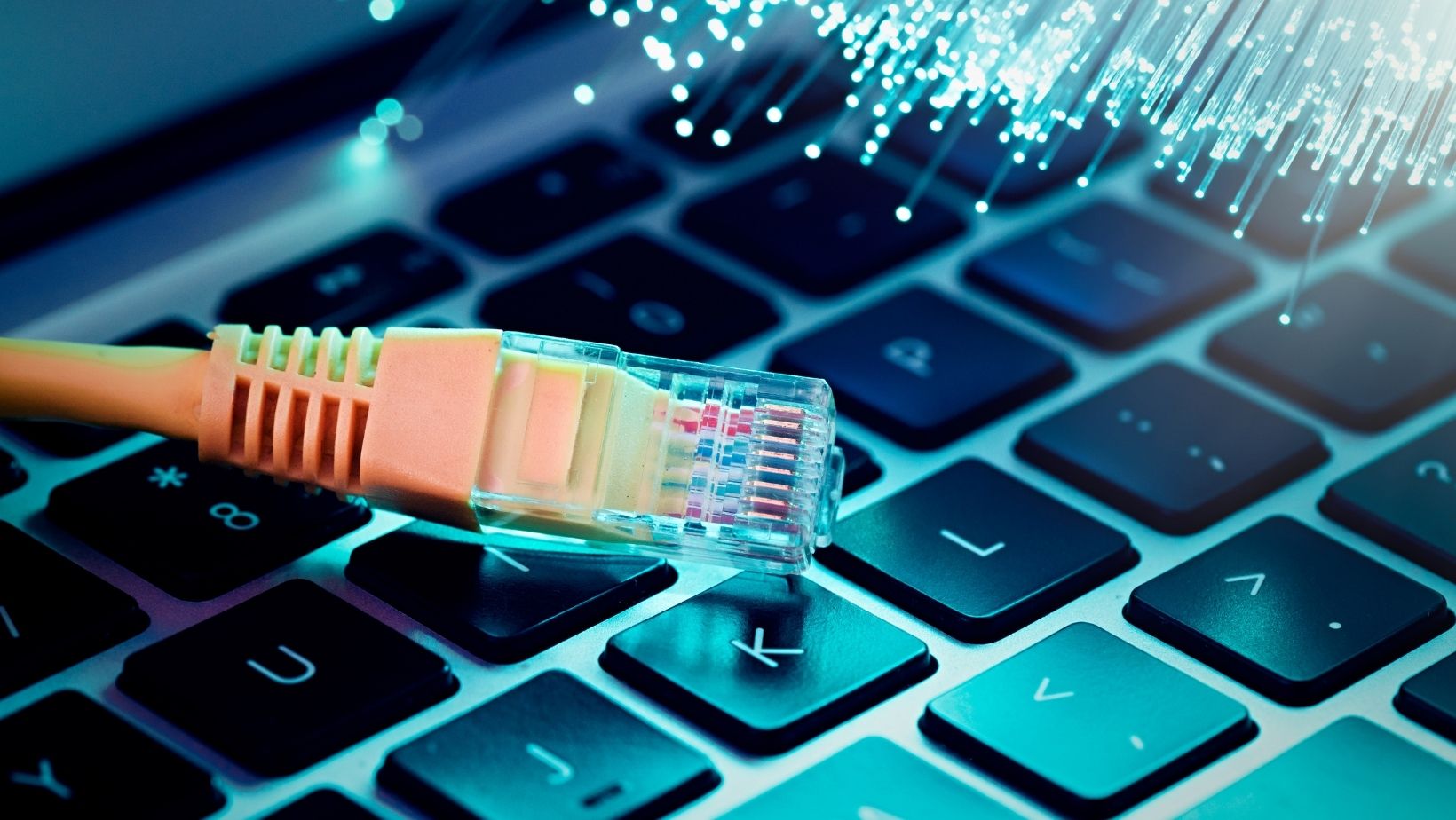 Surprisingly, however, there is little overlap between the service areas of these two huge providers. They are definitely available in a friendly competition in most of the metropolitan areas like LA, New York, Atlanta, and Indianapolis, but that's about it. Most of the service areas for both Xfinity and Spectrum are quite distinct, and each has planted roots and built walls in their majority areas – a monopoly, if you will. Not only are they most popular in their respective regions, but they also have a density with subscribers gain. 
Of course, it is entirely possible that your area has both Spectrum and Xfinity available, as is the case for quite a few regions. 
Xfinity vs. Spectrum: Internet Speeds & Pricing Plans
Xfinity and Spectrum are two of the largest providers in the US but are quite different in the way they function. Xfinity internet by Comcast offers multiple speed tiers and multiple pricing plans, all of which make it more popular. The Xfinity internet speed tiers typically range between 50 Mbps to 3000 Mbps, the fastest speeds delivered through fiber. The pricing plans, too, start at $19.99 and can reach $299.95 per month for some of their fastest plans.
Spectrum, on the other hand, likes to keep things simple with only three plans available in most areas. The lowest speed tier offered by Spectrum is a good 200 Mbps, with the fastest speed being 1000 Mbps. The pricing is a tad much when compared to Xfinity, starting at $49.99 up to $89.99 per month. 
We have summarized some of the most popular plans with both Xfinity and Spectrum down below, so you can find it easy to skim through them.
Xfinity Internet Plans
| | | |
| --- | --- | --- |
| Xfinity Internet Plan | Max. Download Speeds | Pricing Plans |
| | | |
| Connect | 50 Mbps | $19.99/month* |
| Connect More | 100 Mbps | $39.99/month* |
| Fast | 300 Mbps | $49.99/month* |
| Superfast | 600 Mbps | $59.99/month* |
| Ultrafast | 900 Mbps | $69.99/month* |
| Gigabit | 1200 Mbps | $79.99/month* |
| Gigabit Pro | 3000 Mbps | $299.95/month* |
| | | |
 * For the first 12 months with a 1-year agreement
While in different regions these plans are marketed with different names, the speed tiers remain the same. Pricing can change from address to address, so do be mindful of that. Once the promo period ends, your pricing may see a change, sometimes quite a lot. This is one of the downsides of Xfinity internet.
Spectrum Internet Plans
| | | |
| --- | --- | --- |
| Spectrum Internet Plan | Max. Download Speeds | Pricing Plans |
| | | |
| Spectrum Internet | 200 Mbps | $49.99/month* |
| Spectrum Internet Ultra | 400 Mbps | $69.99/month* |
| Spectrum Internet Gig | 1000 Mbps | $89.99/month* |
| | | |
 * For the first 12 months
Spectrum internet plans may seem slightly on the expensive side, but the price hike after one year is usually lower than those with Xfinity.
Xfinity vs. Spectrum: Equipment fee and Other Charges
Xfinity Internet has an installation fee of $89, which is quite steep but luckily just a one-time fee. However, you can opt for self-installation and skip this fee. For Spectrum, the installation fee is a little lower, only $49. You can skip the installation fee by getting a self-installation kit, but that does require you to pay $10.
Xfinity also comes with a few other charges. There is an equipment fee of $14 per month for the gorgeous Xfinity gateway device. Spectrum throws in a modem for free in your plan, but you have to pay $5 per month to activate the Wi-Fi option. Or, you can buy your own router and not pay the monthly fee. 
Xfinity vs. Spectrum: Data Allowance and Caps
Xfinity does come with data caps, set at a high of 1.2 TB per month. While this is a great amount of data allowance for standard use, it is possible to go over if you have a large household or plenty of roommates. If you go over the cap once, you do not get overage fees. It is not until you go over the allowance a second time that you have to pay data overage charges, which are only $10 for every 50 GB of extra data used. An alternate that you can go for is to pay $30 extra per month and qualify for unlimited internet if you have heavy use, although it does put undue weight on your wallet.
Spectrum takes the cake in this data cap war. Spectrum likes to leave their user with an unlimited data allowance each month, something that Xfinity does not do. With Spectrum, you can enjoy the internet as much as you want, for all their plans are completely unlimited, and you never have to pay overcharges.
Xfinity vs. Spectrum: Contracts and Termination
Xfinity internet speed and plans come with a year or two of binding contracts. The pricing usually remains constant for the first year of the contract, followed by another year where price hikes occur, but these arrangements vary by location. With Xfinity, contracts can be a bit of a nuisance, especially if you do not want to go with the service anymore. However, you can pay an extra $10 with your Xfinity monthly bill and go for the contract-free plan that allows you to quit any time. If you are bound by contract and decide to quit, you would be liable to early termination fees, which are usually $10 for each month still left in your contract.
Spectrum internet wins this round, too, with its glorious contract-free plans. All Spectrum Internet plans come with zero contracts, so you can call them quits at a moment's notice with no repercussions. This is quite an important point to consider, especially if you are stuck between choosing Xfinity or Spectrum, for Spectrum certainly gives you more freedom in this regard. 
Xfinity vs. Spectrum: Customer Satisfaction
Customer satisfaction is of the essence when we discuss any provider on the map, be it Spectrum or Xfinity. Xfinity does score higher in the customer satisfaction window, with higher scores on the ACSI, than Spectrum for 2021. Xfinity has a wonderful network of cable and fiber hybrid that works like a dream, supporting multiple devices on the network without lagging. Their speeds seldom fall below what they promise, and the outages are almost non-existent in some areas. People seem to love that Xfinity offers them the advertised speeds at prices that suit them. Plus, a larger footprint and a variety of Xfinity internet speed bundles make it a clear crowd favorite. 
However, it appears that Spectrum does not lag too far behind Xfinity in the ACSI survey for 2021. It keeps the score for two years running, which is no easy feat. Spectrum wins the hearts of millions of Americans each year with their offer that buys out your contract, especially if you get one of their TV plans, compensating up to $500. No one in the industry to date has ever offered anything that matches this value. Plus, Spectrum does have the edge on Xfinity internet with some of the other features that it offers. I believe we can say that the competition is very well matched. 
Xfinity vs. Spectrum: Value and Bundling
Xfinity and Spectrum do have competitive internet services, but that is not all that they offer. Both these providers are known for their TV plans that are worth every penny. There is more value, especially when you decide to bundle two or more services together with the same provider, making a double-play deal.
While we are on the topic of bundling, it appears that Xfinity offers more value for its bundled plans than does Spectrum. Xfinity internet plus TV plans seem to have better internet speeds and a bigger channel lineup in comparison to Spectrum. 
Spectrum, on the contrary, offers Double play deals that focus more on the entertainment part than the internet. They come with fixed internet speeds for each of Spectrum bundle plans. The only changing thing is the channel lineup, number of channels, and premium content. We have highlighted the most popular Xfinity and Spectrum bundles below so you can get a better look at all of this.
 

Xfinity Double Play Offers

 
| | | | |
| --- | --- | --- | --- |
| Xfinity Double Play | Max. Download Speeds | Channel count | Pricing Plan |
| | | | |
| Xfinity internet + TV Choice | 100 Mbps | 10+ | $49.99/month* |
| Xfinity internet + TV Popular | 300 Mbps | 125+ | $79.99/month* |
| Xfinity internet + TV Ultimate | 600 Mbps | 185+ | $109.99/month* |
| | | | |
 * For the first 12 months with a 1-year agreement & autopay
Spectrum Double Play Deals
| | | | |
| --- | --- | --- | --- |
| Spectrum Double Play | Max. Download Speeds | Channel Count | Pricing Plan |
| | | | |
| Double Play Select | 200 Mbps | 125+ | $99.98/month* |
| Double Play Silver | 200 Mbps | 175+ | $129.98/month* |
| Double Play Gold | 200 Mbps | 200+ | $149.98/month* |
| | | | |
* For the first 12 months
Xfinity vs. Spectrum: The Verdict
When we directly compare two large providers as we have done so here, there are plenty of things to consider. We have to bear in mind the service type, speed tiers, customer reviews, and so much more. The grind never ends. And while one provider does great in one aspect, it may not prove so in some other arenas. We can see a similar situation here. 
Xfinity is great, with multiple speed tier offerings and budget types that suit everyone. The service is impeccable, the speeds as advertised and the customers are well satisfied. But there are too many fees hiding around the corner; the installation fee seems to be too much, plus all the equipment fees. And there is a data caps which, truth be told, no one likes.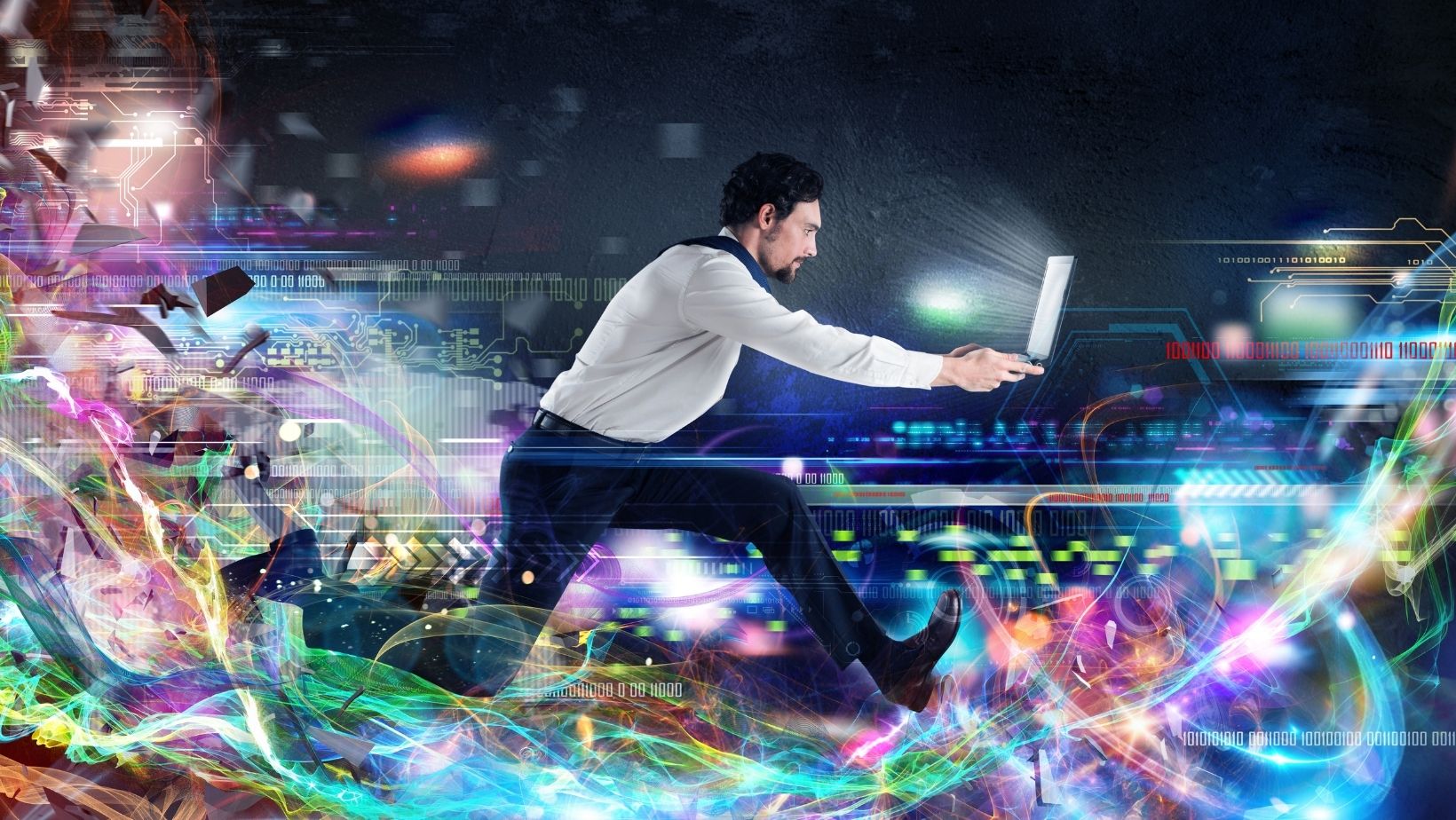 Spectrum does not have all the glittery charisma of Xfinity, but it is a good provider to consider. There are only three internet plan types, and the TV bundling is definitely more expensive than Spectrum, but at least there are no contracts, so you can opt-out any time. Moreover, you get zero data caps, so say hello to unlimited internet use!
The point is every provider has their up and downsides. The most important thing for you to do is carefully consider all the ins and outs of the provider you are planning to choose. Do a market survey and meticulous research. For some of you, Xfinity may be the best answer to your question. For others, Spectrum may be the only provider that makes sense. And that is completely fine. Whatever works for you is the way to go.
To each, his own!