Today, the strategy genre is overflowing with various subgenres and hybrids, within which gameplay mechanics are regularly borrowed. Some representatives of the genre constantly change their pace of play, regularly pushing the player and creating situations that require urgent intervention. We are talking about building simulators.

Browser games have become an integral part of the virtual game world. In recent years, these games are becoming more and more numerous. They are convenient because they do not require anything other than the presence of a browser. They do not need to download or install; just run the game in your browser. Browser games use an interface, Internet Explorer. Pre-installation on your PC these applications do not require. Sometimes to use the game, you have to install an extension for your browser. A striking representative in the genre of building simulators is SimCity. In this article, we will review games like SimCity.
Popular building simulators:
Foundation. Medieval strategy about the development of a pretty village. Here you will not just have to build buildings but focus on the features of the area. Every natural detail will affect the built structures. Yes, and look smithy under the hillside, as well as the tavern under the fir tree, will be beautiful. In addition to building, you'll need to deal with the moods and needs of the inhabitants.
Depraved. Feel like an entrepreneur from the American era of cowboys and single-action revolvers. In the beginning, you will only have a means of transporting goods. Choose a suitable location for your future development center. Find the necessary components. Stone and wood will allow you to both create your first important structure and establish an initial trade. Create conditions for the arriving inhabitants, and you will have regular customers.
Anno 1800. Here you will get your hands-on with huge megalopolises of the XIX century with their splendid architecture. You will have the opportunity to lead a real industrial revolution when manual labor in many European countries was replaced by machine labor on a massive scale. Making the transition is not an easy task because it will lead to a reduction of jobs. It will have a huge impact on the economy. You will have to make an effort not to lose.
Frostpunk. Frostpunk is a game about building in the winter apocalypse. The noisy end-of-the-world hardcore simulator will allow you to control a group of Englishmen separated from old London and its regime. Your capital city is located in the wild, covered with many meters of snow. In the beginning, you will have only a few resources to set up and a central boiler for heating. Gradually you will have to master the resources around you. The population is subject to starvation, cold, and a decline in morale.
Planetbase. Set up an alien colony in a time of space expansion. Choose from 4 available planets with unique conditions. Almost everything varies in temperature, type of terrain, and several bodies of water. This will have a direct impact on how you need to conduct business. Become the head of an interplanetary organization exploring new horizons.
Rise of Industry. Plan, build, and improve a huge manufacturing city. Players are offered the role of the boss of the place. Improve the industrial complex. Manage the production and marketing of goods. Purchase what you need. A few ill-advised moves can cause a campaign to fail. You must manage your resources efficiently. Build so that the buildings complement each other.
SimCity Overview
In this game, we build a metropolis from scratch, taking on the beloved responsibilities of all ministers, architects, and managers. Why do we need such a game at all – without combat? The fact SimCity is designed as a constructor of cities with virtually limitless possibilities. Through trial and error, players learn the principles of the in-game economy, ecosystems, and a complex network of interdependent factors. And all this happens against the backdrop of building the metropolis of his dreams. But the first thing you must get used to is that instead of a dream, you will end up in a dumpy city with a high crime rate, plunged into chaos, unemployment, and lack of resources.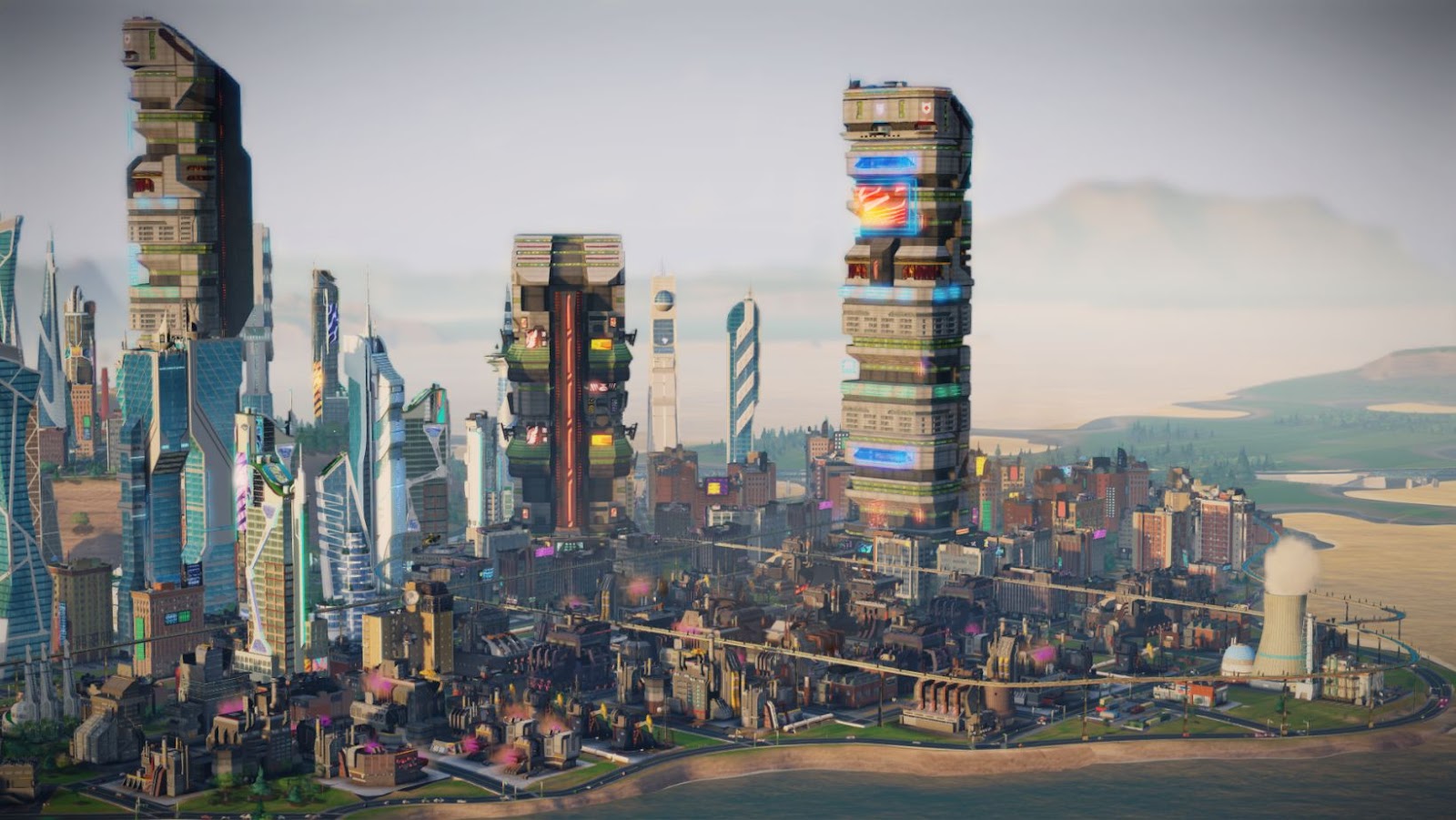 The interface has undergone almost no transformation since the last part, evolving through The Sims to its current state. Instead of trivial needs, the city has much more worthy goals – safety, education, health, traffic, the price of land, and the environment. They are valuable, first and foremost, in being able to respond immediately to whatever problems the city has without allowing them to become global. "Mood" has given way to "Mayor's Rating," which affects the receipt of bonus structures. Some of these, by the way, will also require neighboring cities.
The informative nature of all sorts of windows and charts does not deserve the slightest criticism. You can always find out how much the city needs dense industrial zones, how much light residential, and the most important scale of demand for high-tech industries is not neglected.
As for the new buildings, in addition to the weakened versions of conventional buildings mentioned above, a new huge overpass has been added, staged at the intersection of two high-speed highways, the exit from which can now be either lateral or internal, passing under the structure. Railroad stations are divided into passenger and freight stations (incidentally, the train lengthens as the number of passengers increases). Finally, the seaports and airports that attract commerce have acquired fixed dimensions. At the right moment, we will be informed of the need to expand the obsolete takeoff field.
Previously free landmarks now cost a lot of money, but they provide a significant influx of tourists and non-productive development. A huge number of all sorts of sports and children's playgrounds, parks, and statues have been added. But the incinerator, along with the station connecting the subway and the surface railroad, are gone forever.
Unlike previous installments, the game has changed from the concept of single cities to the concept of maps with multiple cities that have to cooperate and depend on each other's resources to thrive. Creating a separate state-city is not possible, and the players are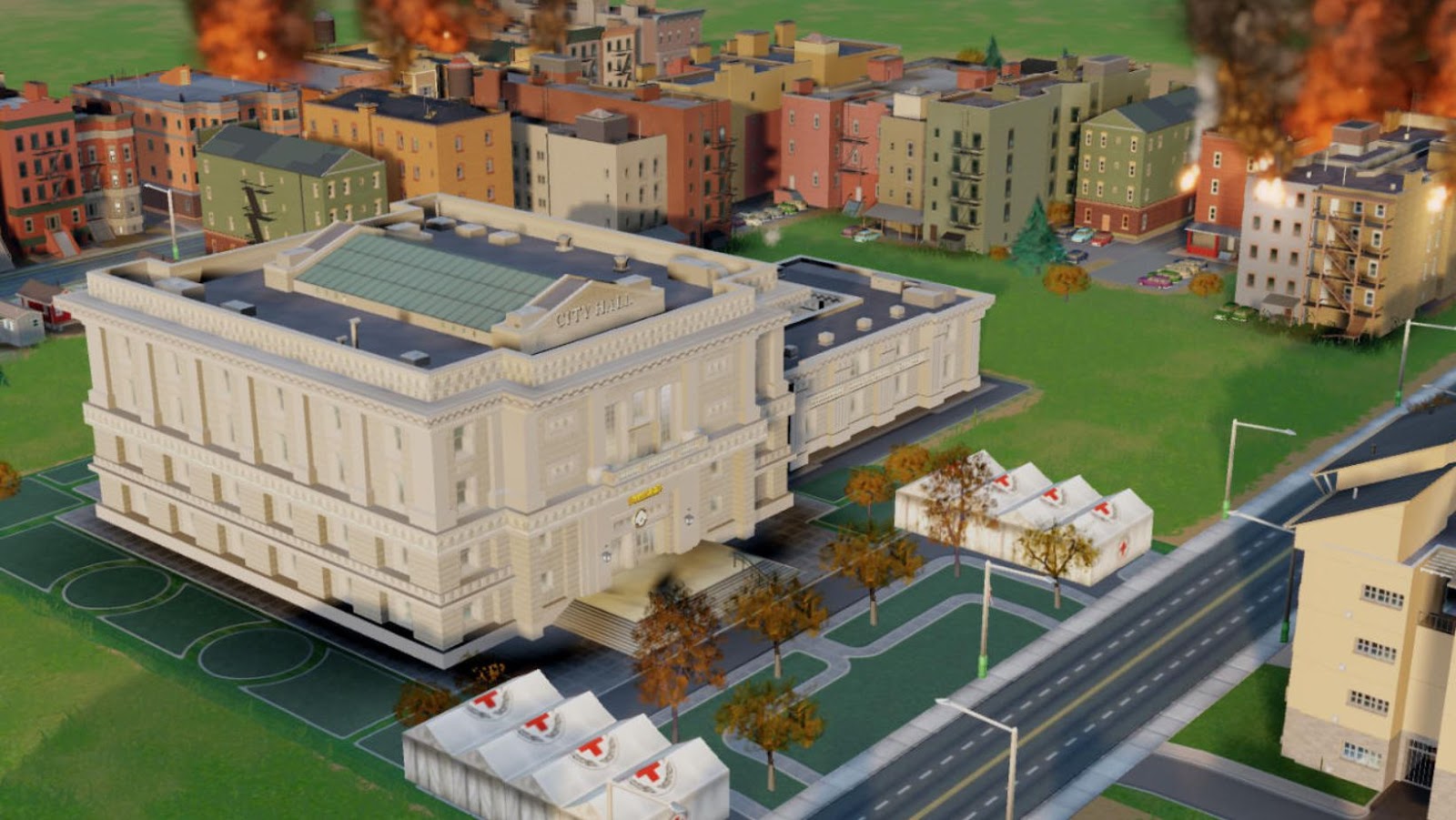 required to monitor multiple cities simultaneously or invite their friends to develop neighboring cities. There is an element of socialization laid in SC Societies, but here it is implemented much more interesting.
For the same purpose have been reduced scale maps – now any city is limited to a modest area of 2×2 kilometers, which cannot fit everything you want. Compared with the previous SimCity 4 part, the size of the maps decreased (in the previous part of the map, "2×2 kilometers" corresponded to a medium-sized city) but were compensated by the appearance of areas. Before the game, players are offered to choose one of the cards to choose from, which includes the n- number of plots for building cities: from two pieces ("light" mode) to the present empire with 16 cities. Let's now get acquainted with games like SimCity.
Games like SimCity: Life is Feudal: Forest Village
Life is Feudal: Forest Village is similar to Banished, but with even more different features. Here you become a tough feudal lord. Under your tutelage, a group of simple homeless peasants must build a small village, which then gradually grows into a castle, a fortress, or even a huge city.
Remember that even though you are a noble lord, you still depend on the peasants to feed you. So, killing your subjects or leaving them to be devoured by wild beasts is not a good survival tactic. It's better to make sure that everyone is fed and has a roof over their heads. Then you definitely won't be short of hands. The game allows you to switch from overhead view to first-person view at any moment and get a feel for how your commoners live.
Games like SimCity: Cities in Motion 2
In Cities, in Motion 2 you become a real shipping magnate like Draviser's Frank Cowperwood these days. You are given a prefabricated city in which you must build and develop your transportation network, including tracks for cars, public transport, subways, trains, and ferries.
The better the transportation network functions, the richer the city it covers becomes. Avoid rush-hour traffic jams, build traffic-relieving interchanges, and introduce new routes. And you'll see the metropolis blossom.
SuperCity Review
SuperCity has a low threshold of entry, but with all its graphics, schemes, and economic nuances it can be a real nightmare for those who want to build a smoothly running mechanism of a real metropolis. The game is capable of eating up a lot of your time. After all, this strategy turned out to be interesting, open to experimentation and embodiment of their architectural fantasies on a piece of land the size of 2×2 kilometers. Just like 10 years ago, you just have to taste it and it will suck inefficient managers and those who want to become them.
Progress in SuperCity takes two forms. Both of these require the expenditure of resources to increase the city's population and earn experience and coins. The first option that the player can take advantage of is "building up" – placing and consuming resources to complete a new residential building. The second option is "improving the existing one," that is, exchanging resources to upgrade existing residential buildings.
The genius is to implement all systems by limiting the player's ability to increase the city's population. The game's limiting mechanics take three forms, each interacting with the others to force the player to think strategically about city growth and layout.
At the very beginning of the game, one way to increase the population is to find space in the city and build it up as a new residential area. To limit the ability to add new residents by placing new zones, four-city services have been introduced into the game – energy, sewer, water, and garbage – they correspond to the needs of the residents.
Each service has a maximum coverage area that it can serve. Once the limit is exceeded, residents' needs are no longer met and they can move out, thereby reducing the population. Only by providing uninterrupted operation of these services (for which coins are needed) can the player restore and increase the population level to the maximum possible.
Conclusion
Supercitygame.com is a city-building simulator. Take the opportunity given to you to show your talents as an architect, landscape designer, and competent administrator. Build a city unlike any other. With a wide variety of buildings, structures, and decorations you will be able to combine them in any way you see fit. By inviting your friends to SuperCity, you will be able to visit each other, help each other with building materials, and communicate.